After watching and re-watching Dirty Dancing, I couldn't help but, list these 10 Thong bodysuits for women of all shapes and sizes.
Why do we love thong bodysuits? Well, let me explain. A Thong bodysuit fits women of all shapes and sizes. If you're stick thin a thong bodysuit will accentuate your curves and if you are curvy, a thong bodysuit will enhance your curves even more.
The high leg thong bodysuits are ever so sexy and are perfect for wearing under jeans or a skirt, especially a mini skirt. Plus, once you put on your thong bodysuit, you'll get that sexy Dirty Dancing feeling which is basically second to none.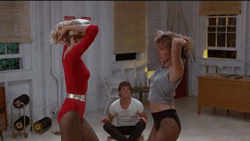 And if Dirty Dancing doesn't float your boat, then maybe a bit of Beyonce in a thong bodysuit will inspire you. Simply put on your thong bodysuit when you're feeling a bit low, crank up the music and start dancing in your living room. Works everytime for me lol.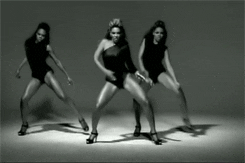 Y'all feeling my drift? And let's now forget how dangerously seductive a thong bodysuit can be. A thong bodysuit has the power to reduce any man or women to their knees. Yikes! Here are 10 Thong Bodysuits for women of all shapes and sizes.
1. Lindie Blue Sequin Mermaid Lace Up Side Thong Bodysuit £28 from Pretty Little Thing
2. Carli Bybel one shoulder long sleeve thong bodysuit was £18 now £9 at Missguided
3. Plus White Second Skin Long Sleeve Thong Bodysuit £15 from Pretty Little Thing
4. Plunging Velvet Thong Bodysuit £14 from Forever 21
5. Plus Thea Wrap Front Thong Body £15 from Boohoo
6. Umbro pink high leg bodysuit £28 from Missguided
7. Popper Rib Thong Bodysuit was £14 now only £5 at Topshop
8. Fuchsia Flower Print Plunge Satin Bodysuit – Madelynn £30 at Rebellious Fashion
9. Lipsy Suzanne Sequin Body £45 at Next
10. Plum Mesh Plunge Bodysuit £25 ISAWITFIRST
Happy shopping and dancing lol.